PHYSICS: Cool thing, standing waves! How'd you like making waves with slinkies? Are you okay with constructive and destructive interference?
Here's the slinky activity for today. Stretch the slinky a pretty good length between you and your partner, but not enough to overstretch the slinky. Below that, the discussion of wave interactions.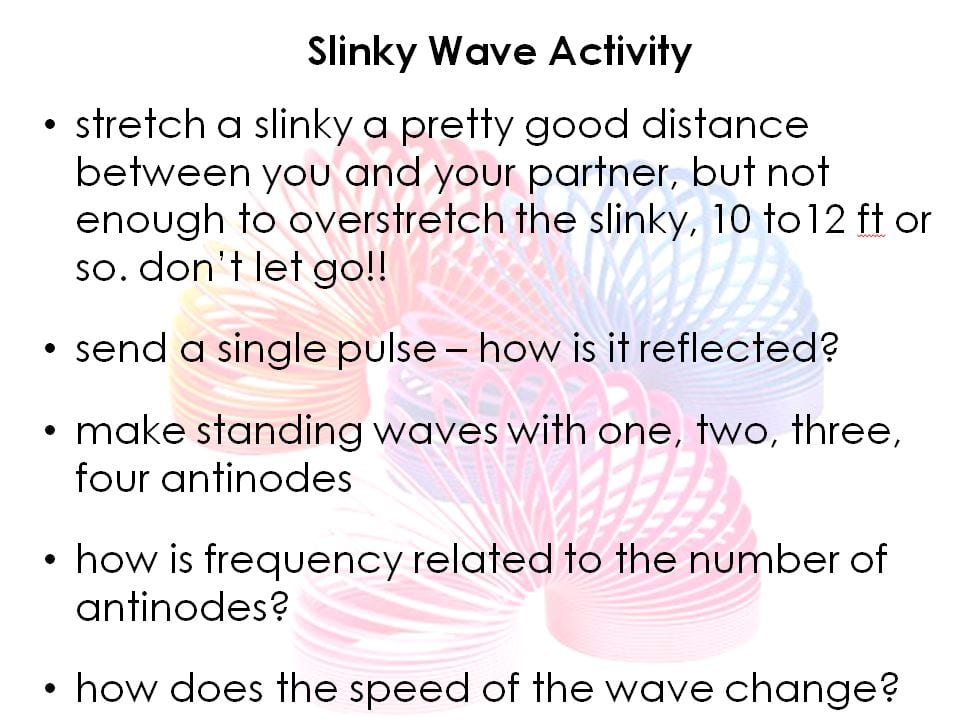 Physics 3-22-16 Wave Interactions from Tammy Skinner on Vimeo.
flickr photo by EfrankE